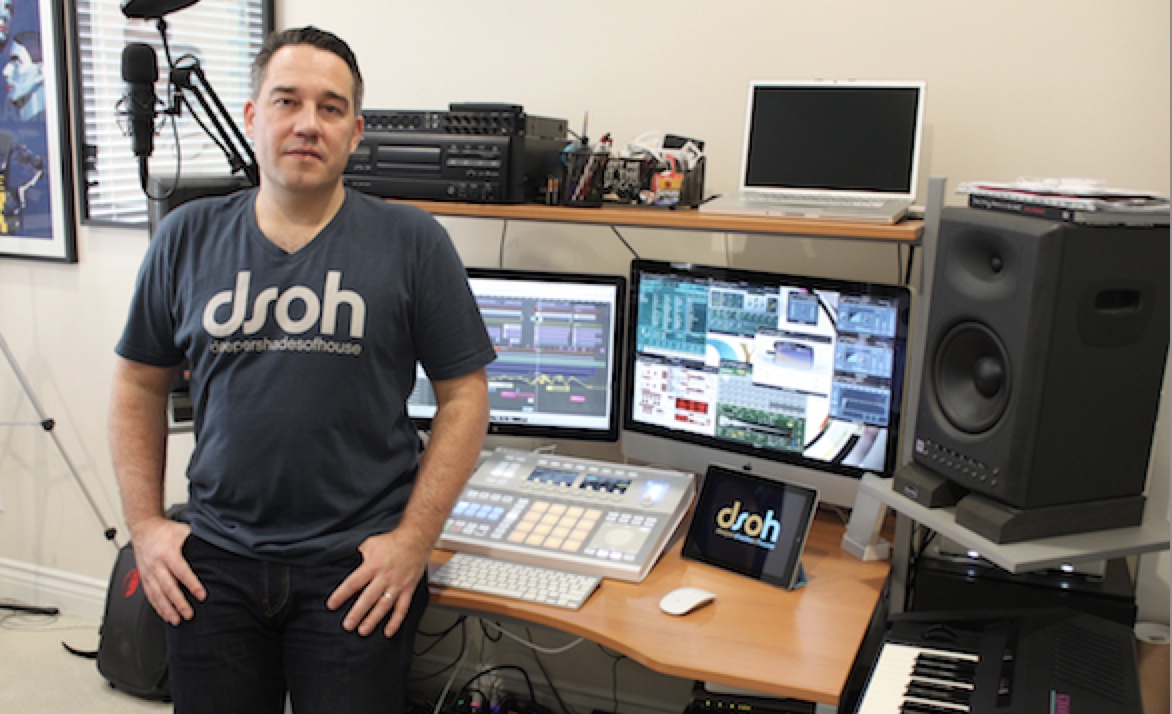 Our next foreign artist origins from Germany but currently lives in the USA. On Friday He starts His travels to Estonia to perform in Club Studio on Saturday. We decided to fill His "free time" while travelling and asked Him a few questions.
1) You travel a lot. How do You make those long travel hours bearable? What is Your #1 Travel Tip?
I've recently started downloading my favorite TV-Series onto my iPad. What better place to binge watch your favorite show than a 10 hour flight on an airplane. Before you know it more than half of the flight is passed and you're in 6 or 7 episodes.
Besides that I really am trying to be disciplined about getting sleep. If not on the plane then in between gigs and travel.
2) You listen to music a lot. What was the last song You listened? Name one song that never fails to boost Your mood. Do You have an "All time favourite tune"?
I've established a weekly 'Promo Day' on which I listen to all the promos I've been sent over the course of the previous week and also scout the online stores for new tunes! Today I recorded the mix for my next Deeper Shades Of House show and two of my favorites from the show are the new Ron Trent vs Lono Brazil "Manchild" on BBE as well as "Wayfaring Man" by Hanna aka Warren Harris which I found yesterday on Bandcamp.
One song that always puts me in a good mood and makes me want to go dance is Barbara Tucker's "Beautiful People".
It's really impossible to pick just one "All time favorite tune" but one track that never leaves my crate when DJing is Theo Parrish's "Dan Ryan"
3) What do You expect of Tallinn / Estonia? Name one thing that You are scared about this place the most?
This is my 2nd time to Tallinn after visiting for the first time in 2002 for a gig. I remember how beautiful the city is and how friendly the people are. I can't wait to be back.
To be honest, I'm not really scared of anything when traveling these days. I try to stay open to new experiences and countries.
Listen to the last episode of "Deeper Shades of House" here.
Lars Behrenroth in Club Studio this Saturday: Deeper Shades of House: Lars Behrenroth at Studio 17.02