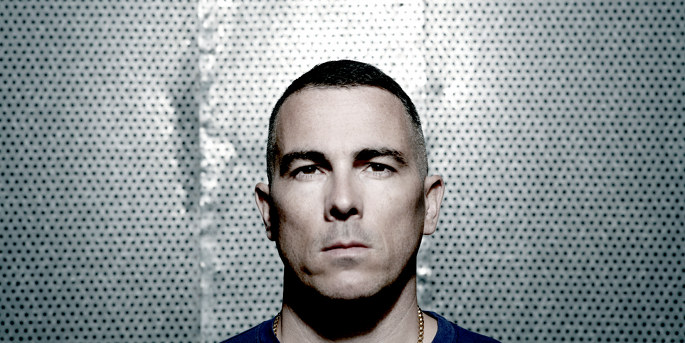 We reached out to our next foreign artist this year - DJ Zinc! He was kind enough to take time and answer our questions about the past, present and future.
You are the first foreign artist visiting Club Studio this year. What do You have in store for the 13th of January - do You have a recipe for "kicking 2018 off right"?
2018 is a really exciting time for a producer - the technology is making production easier and more fun - collaborating is so easy now, and it seems like people are increasingly open minded about music, so as a DJ you can play what you like more than ever - so the recipe is everything from old to new, put together in a modern way.
You were the first foreign artist in Studio last year in January, also. How was the year for You and what have you been up to?
2017 was a really good year for me - my family are all well, I was really happy with the music I released - I did a collaboration EP with 6 of my friends which went really well. And I'm doing more vocal stuff which I love!
Are You a New-Years-Resolution type of person? Do You want to share Your 2018 resolution with everybody?
I usually have a holiday straight after New Years, so I have a chance to think about what possibilities the year ahead holds - my resolution is to stop procrastinating!
Can you share any info on the musical projects you are currently working on that might see a release in 2018?
I'm doing a couple more collaborations, which is fun. I've been working in the studio with some singers but the demos are not even done yet so I can't talk about them yet. More club bangers, thats for sure. And I've been making some D'n'B again.
You've had a massive influence on drum and bass music. Where do you see the future of the genre in 2018 and beyond?
Hmmm, I'm not so involved with D'n'B - I like it now (I had a couple of years when I didn't enjoy it so much) but I don't know what the future holds. The way technology is moving is perfect for D'n'B, I think its the most futuristic of all the genres.
Can You describe Your memories from Your last gig in Studio - how was the crowd?
It was great - a crowd of people who will dance to all styles!
You've been labeled as a "night person" in your biography - what is the main reason behind that? Do You just hate the mornings or do You feel more productive during the night?Its not so much nowadays, but back then I used to drive myself to gigs every weekend, so it made sense to stay up all night all week - and it was great for producing, because there were far fewer distractions. Then AIM was invented and we just all spoke to each other all night long!I do really like the nighttime, I prefer the energy, but since I had kids it's harder to stay up all night and sleep all day.
Would You like to point out any up-and-coming Artist / DJ / Producer that everybody should pay attention to?
I like Taiki Nulight for House stuff and Filthy Habits for D'n'B.
How was 2017 for You in general? Can You share any favourite moments (musical or not) from last year?
It was a really good year - family healthy, kids happy. Musically it was good because I made some D'n'B again, and had a really good year with the House stuff. If 2018 is as good as 2017 I'll be very happy.
Let's make the beginning of 2018 the same for DJ Zinc as 2017. The rest will follow
Event: DJ Zinc at Studio 13.01